Family Tea Farm:

Shizuoka, Japan
Caffeine Level:
40 mg (3/4 cups of coffee or 1/3 cups of tea)
Antioxidants:
245mg (polyphenols including EGCG & Catechins)
Ingredients:
Organic Brewed Hojicha Tea (Water, Organic Black Tea Leaves), Non-GMO Pea Milk, Organic Blue Agave Syrup and Organic Acacia Fiber Powder.
Top-8 allergen-free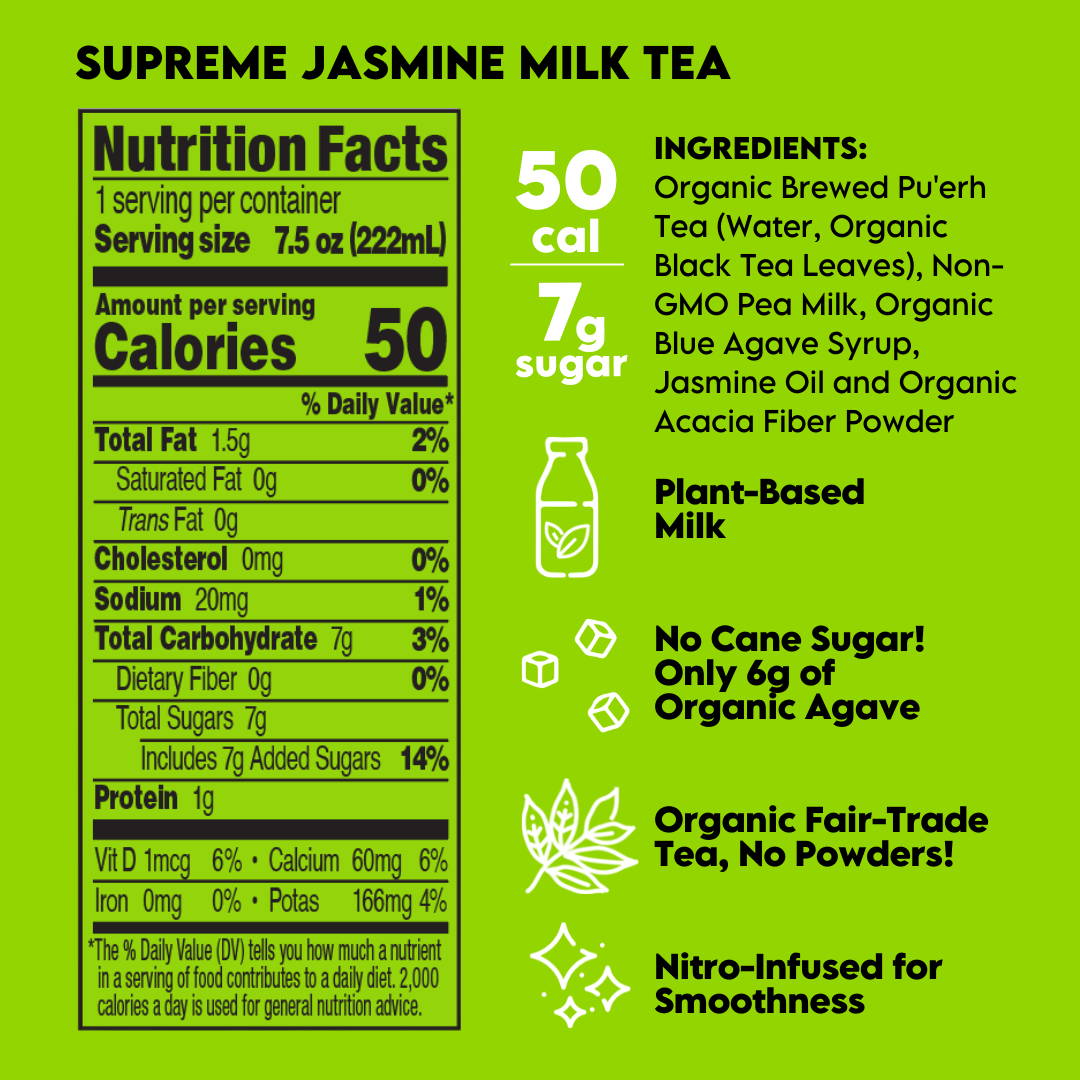 FAIR-TRADE, ORGANIC MILK TEA
We source our tea from biodiverse family farms that practice sustainable farming techniques. We never use powders or artificial flavors!
Our pea milk is low in sugar and carbs, non-GMO, and has a much milder flavor than other plant-based milks. Each serving contains only 6-7 grams of sugar. We also use low-glycemic sweeteners, meaning no sugar crash! NITRO-INFUSED,
SMOOTH & CREAMY
Like the cream on top, without adding cream! The infusion of nano-sized bubbles give a frothy pour and smooth mouthfeel.

© 2022 Twrl Milk Tea All Rights Reserved.