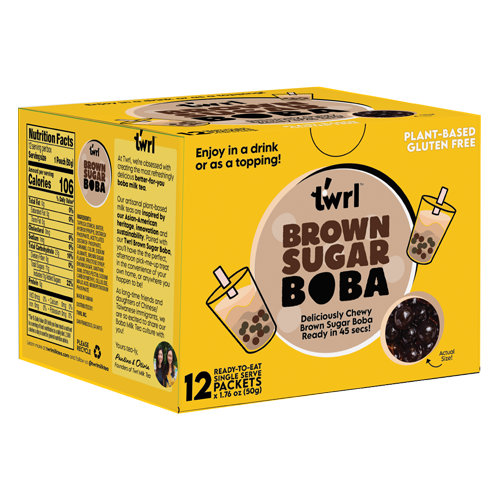 Make boba Milk Tea
in under 1 minute!
Plant-based, Deliciously Chewy,
No tedicous cooking required!
Make Boba Milk Tea in <1 Minute!

Twrl Brown Sugar Boba is a convenient plant-based, deliciously chewy boba treat that can be enjoyed in SO many ways: Boba Milk Tea, boba as a dessert topping, baking, and more!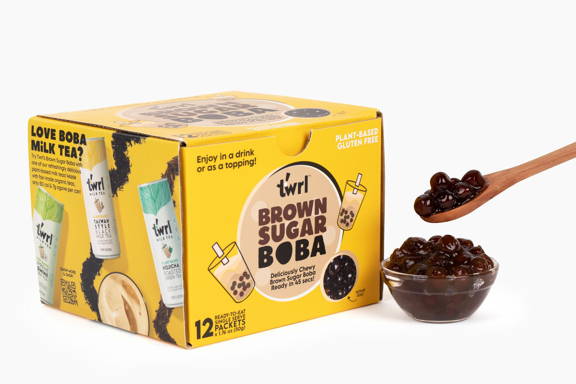 BROWN SUGAR BOBA MADE EASY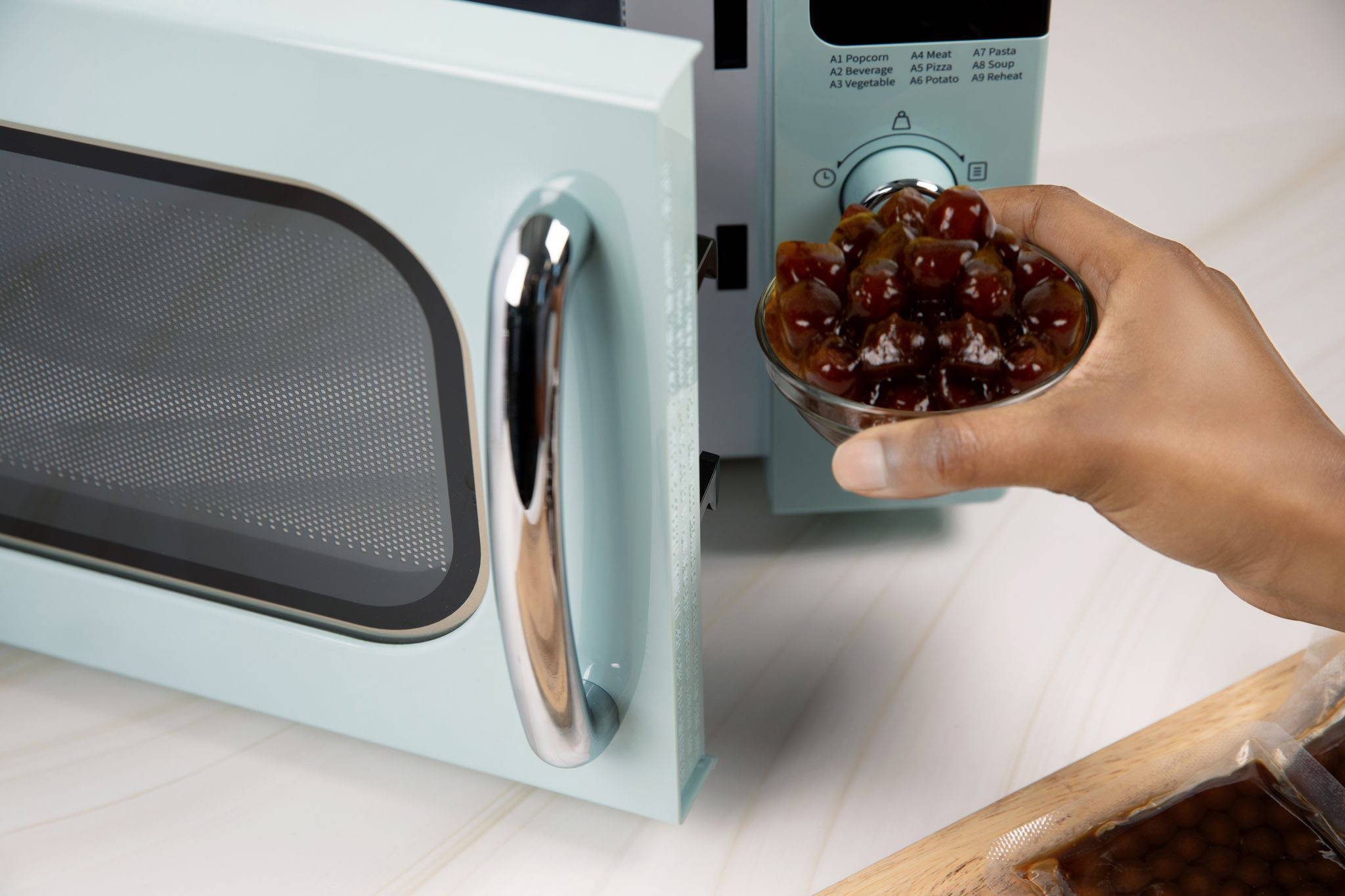 BOBA READY IN
UNDER 1 MINUTE!
Each packet takes just 30-45 seconds to heat via stove or microwave. Voila! Boba Milk Tea in under 1 minute!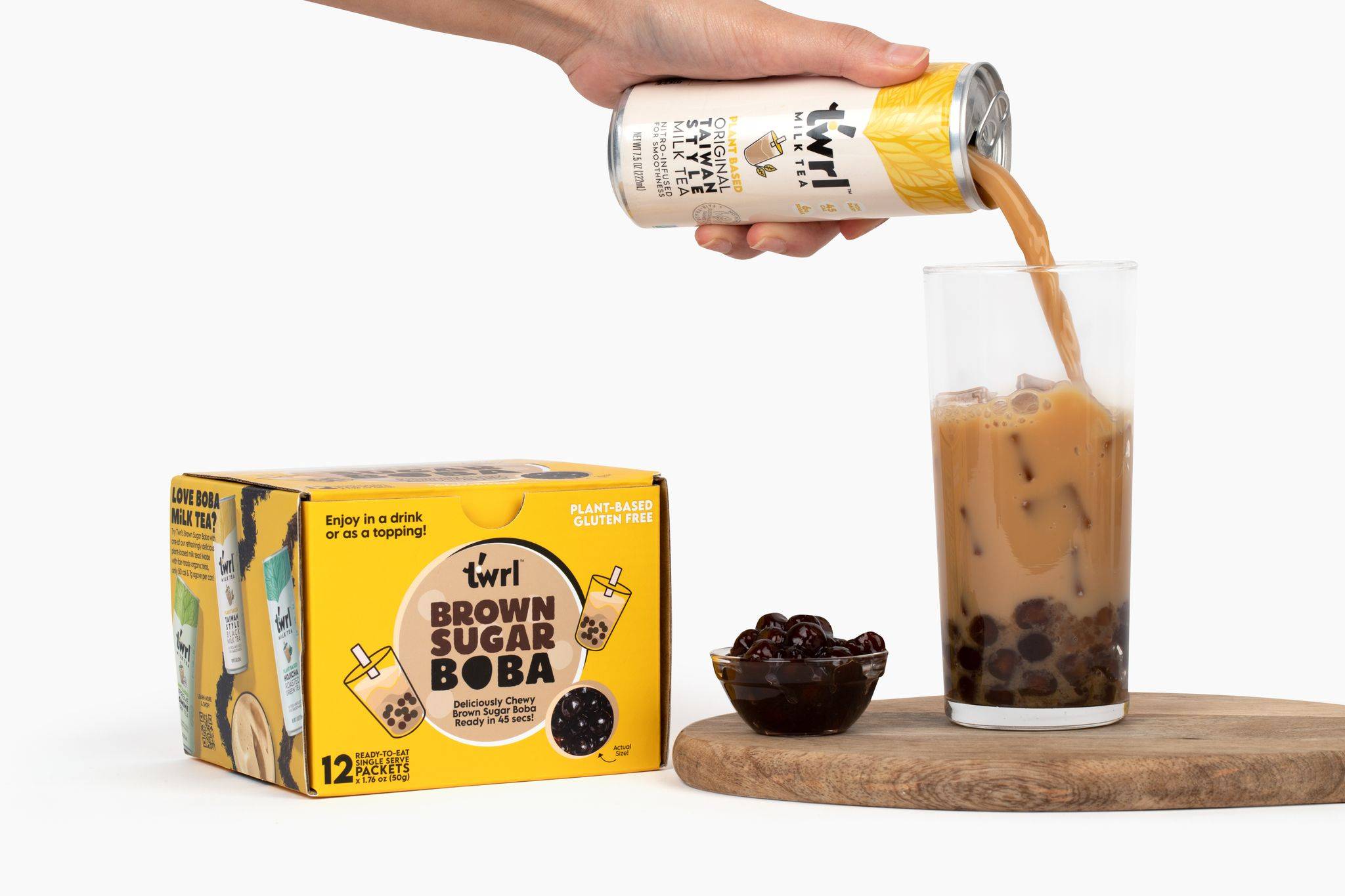 EASY TO USE FOR MORE THAN JUST YOUR DRINK!
Twrl Brown Sugar Bobas are the new sprinkles, pairing wonderfully with baked goods, desserts, ice cream, shaved ice, and snack toppings. Enjoy with hot or cold beverages.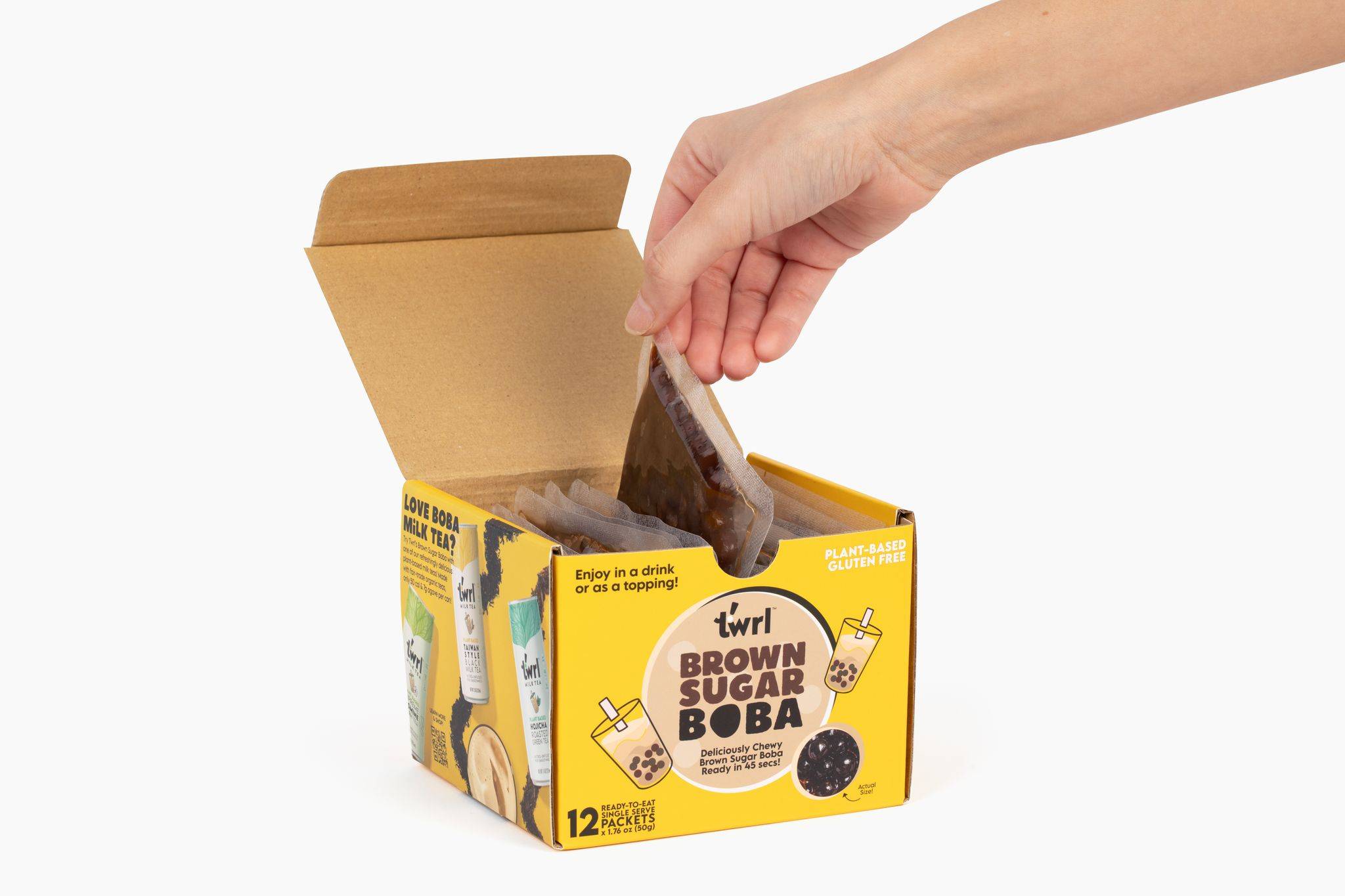 CONVENIENT SINGLE SERVINGS
Each box comes with 12 Single Serve Brown Sugar Boba Packets.

BONUS! If you can't finish it all, just put in a covered container in the fridge and reheat with 2 tbsp when you are ready for more!
Why our Brown Sugar Boba is better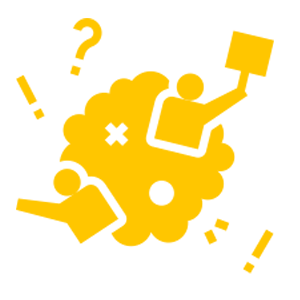 Enjoy in a drink or as topings!
Now you can make the perfect boba milk tea in the convenience of your own home in less than 1 minute!

With our Twrl Brown Sugar Boba + Twrl Milk Tea (which comes in 3 delicious flavors), you'll have a refreshingly authentic delicious Boba Milk Tea that you can enjoy guilt-free with your friends and family.
Whether you're looking for a midday pick-me-up, an after-work treat, or a delicious way to unwind, our Brown Sugar Boba is the perfect choice. Enjoy it hot or iced, and customize your drink to your liking with different toppings and flavors.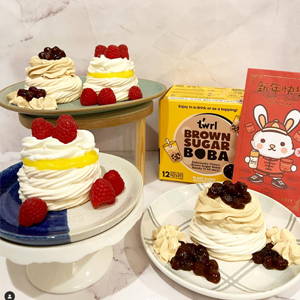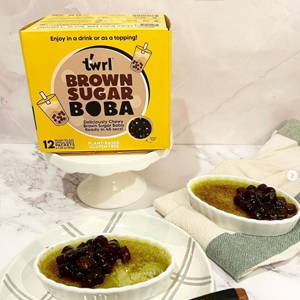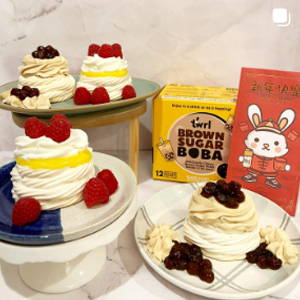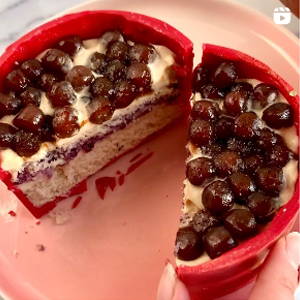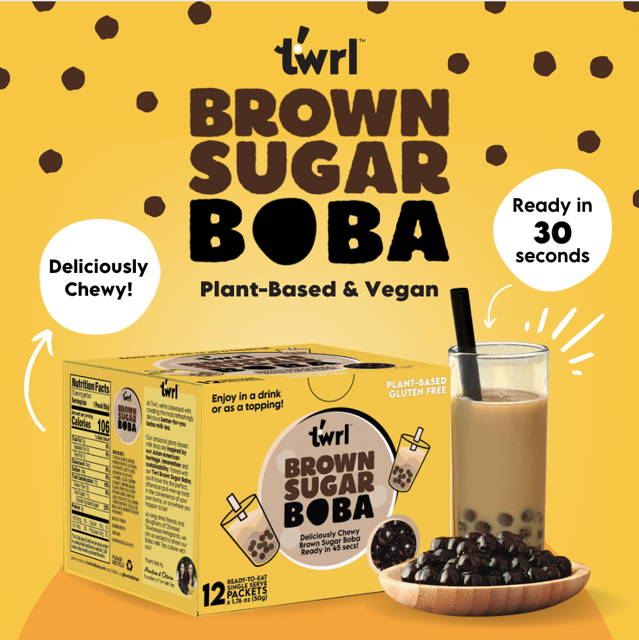 Get 5% ($1.25) of this purchase to invest into the causes you care about at checkout!

© 2022 Twrl Milk Tea All Rights Reserved.